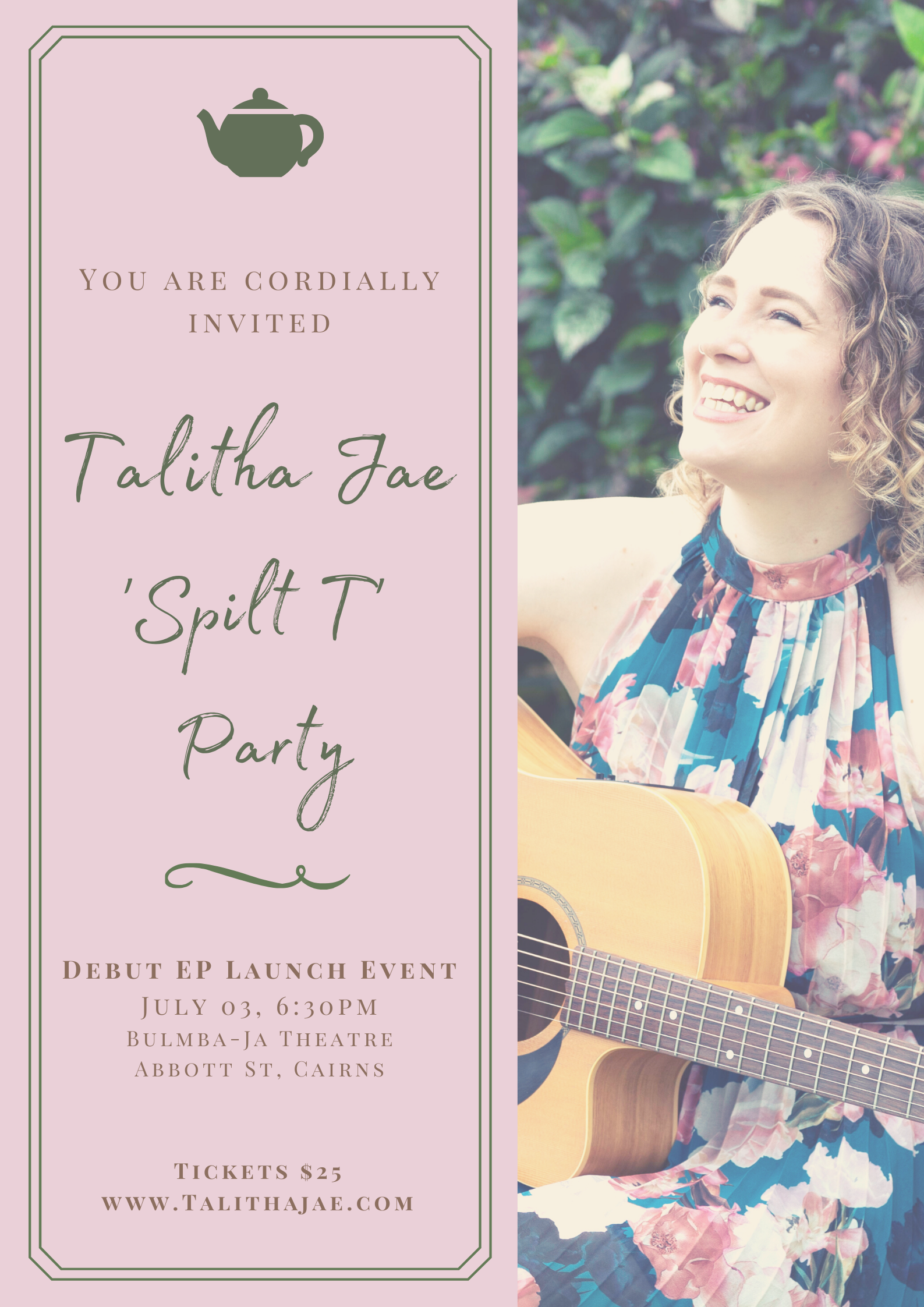 I'm having a launch event for the EP and I'd love for you to join me!
It's a little bit sneaky because the online release of the EP isn't until August so you'll be among the first people to hear the tracks from the EP.
You'll also have early access to a physical copy of the CD (even if you don't have a CD player it's still a really cool collectors piece - it's got a lyric book and everything inside.
I'll also be launching new merch on the night featuring the EP cover and another line with lyrics to the third single (no spoilers yet!), plus I'll have some old favourites like the ever popular 'T' Bag.
It's set to be an amazing night of live music. The extremely talented, award winning, fellow FNQ singer-songwriter, Robert Cini will be opening the show. If you haven't come across his stuff yet you are in for a treat! You can check out his website here.
I'll jump up and do a set of songs solo that didn't quite make the EP but are sure to be included in future projects, before having the band join me to show you all the songs from the EP.
The venue has comfortable theatre style seating so everyone should have a good view of what's happening on stage. It's also fully accessible and there will be an Auslan interpreter on stage as well. There is a bar onsite and some nibbles will be provided. 
All you need to do is sit back, relax, and enjoy a night celebrating the amazing talent we have up here in Far North Queensland. 
Don't miss out - Get your tickets NOW!