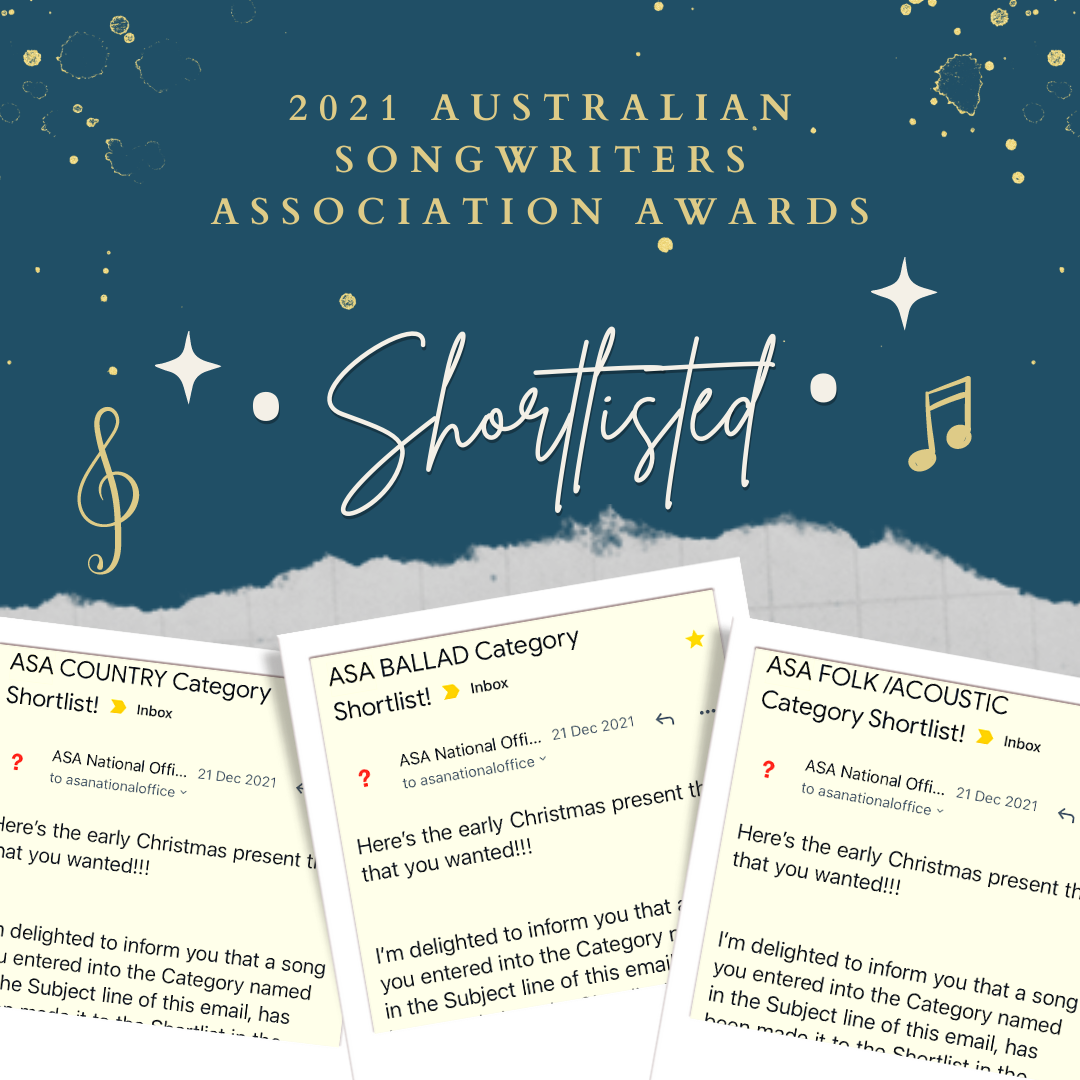 How cool is this!?!?!
I've been shortlisted in not one, not two, but THREE categories for the 2021 Australian Songwriters Association Awards.
If you've been following me for a while, you might know that an acoustic demo version of  'Chasing my Tail' took out 3rd place in the Folk/Acoustic category at the 2019 ASA Awards (I also had an acoustic demo of 'Slow' shortlisted). I was devastated that I was not able to go down to Sydney in person for the awards night to celebrate with fellow FNQ songwriters (fun fact - Robert Cini, another FNQ songwriter took out number one in the same section with his song 'Different Road' - not too bad FNQ, not too bad!).
I entered again in 2020 I had a demo version of 'Butterflies & Anxiety' make the top 30. Unfortunately due to COVID the in-person event was cancelled so it wasn't just me unable to attend that year.
This makes the 2021 nominations even more exciting! The top 30 for each category is due to be announced in the coming weeks and hopefully also a date for the in-person awards event. If I get through again this year, and the event goes ahead, you can bet your bottom dollar I'll be booking flights and accommodation and nothing is going to get in my way!
Please cross all of your fingers, and toes, and whatever else can be done to wish me luck - eeeeep!